Cone Bottom Trailers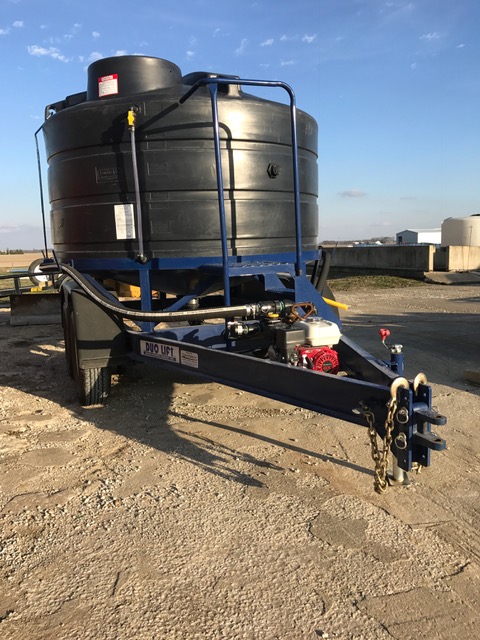 The Duo-Lift TD1200-CB trailer with an Enduraplas 1200g tank. Perfect for easily portable storage—fresh water, hot loads, whatever you need.
Sight gauge
Fill Step
Safety Railing
Backed by a 5 yr. warranty on the trailer and a 10 yr. warranty on the best tank in the business. Custom plumbed for you!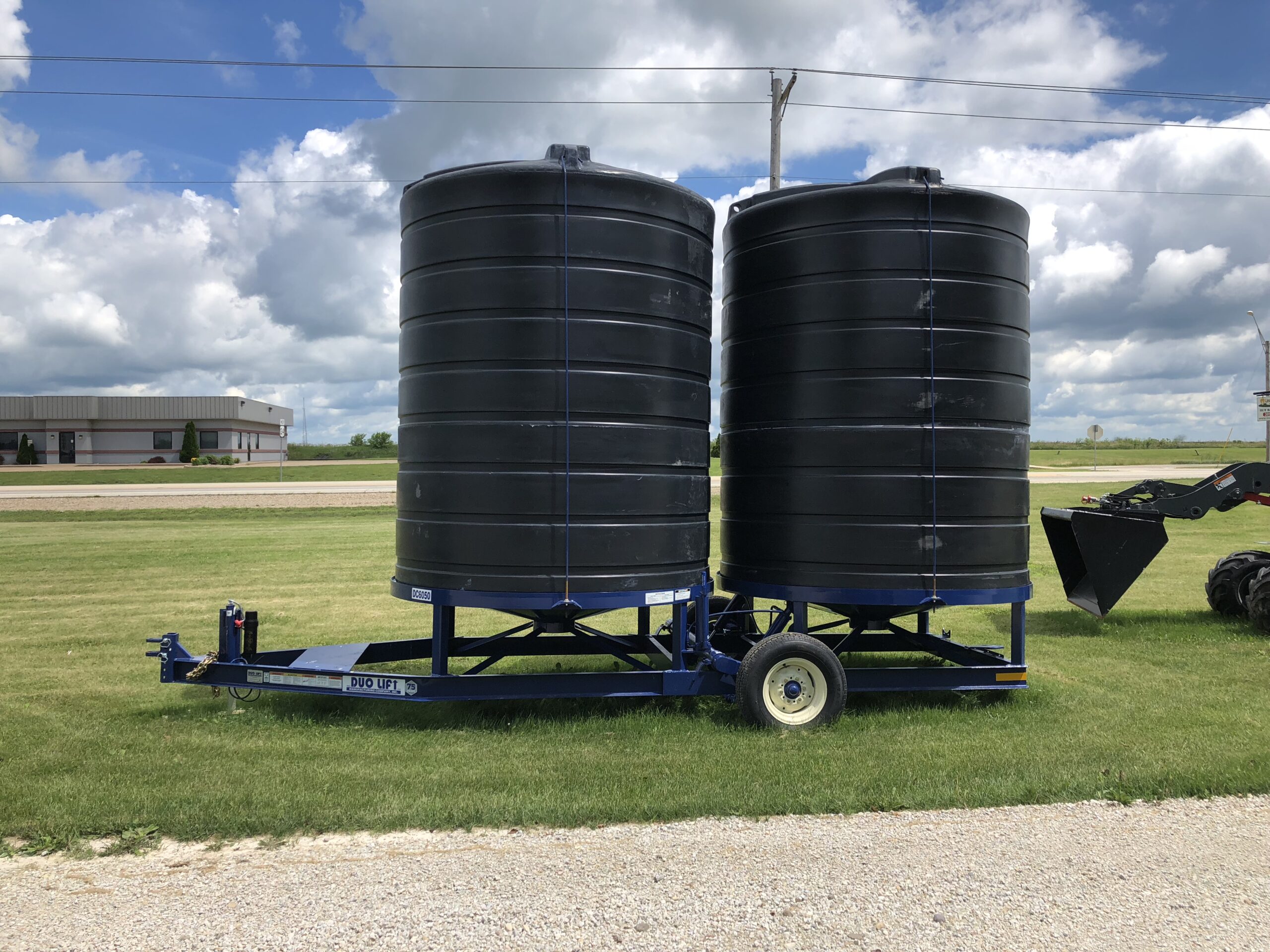 The DC6050 features two 3000g Enduraplas cone-bottom tanks. Great for liquid storage allowing tender to tank. Keep your equipment operating!
Self-contained hydraulics to raise/lower unit. Custom plumbing available.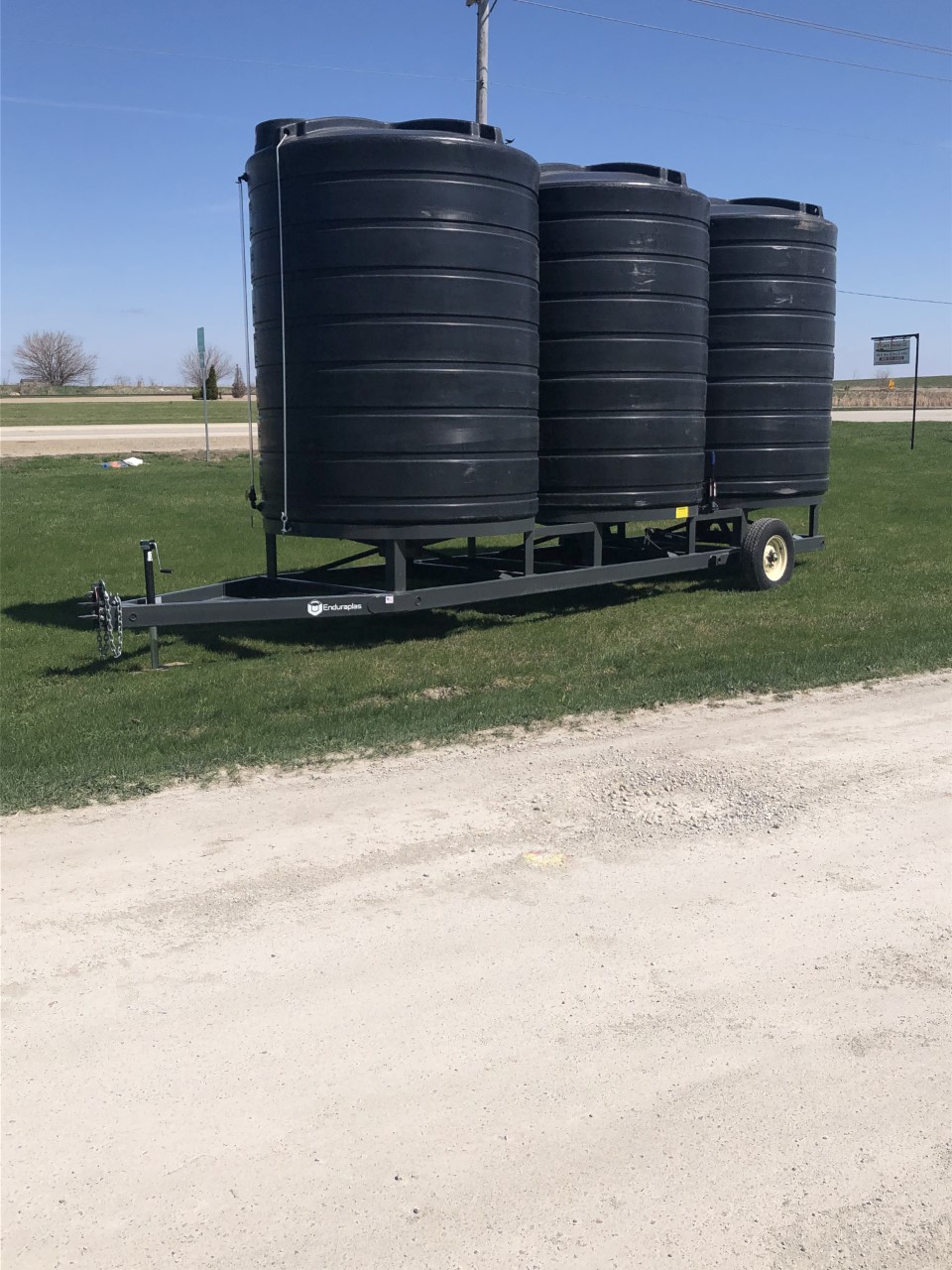 The big brother of camelback trailers! 9,000 gallons of storage with Enduraplas quality.
Sight gauge package included.
Self-contained trailer hydraulics.
Industry best 10 year tank warranty.
In stock and ready today!
$11,900