Features
Complete System
Controlled by Ag Leader's year-round InCommand displays, take control of steering, planting, application harvest and more all through one interface.
WAAS to RTK Ready
Economical, hands-free assisted steering system paired with a GPS receiver delivering pass-to-pass accuracy to any operation.
Fit to Most Vehicles
13 possible motor orientation options and detachable motor for easy installation on any vehicle.
Fast Line Acquisition
Powerful and smooth to quickly acquire and maintain the line even in tough terrain.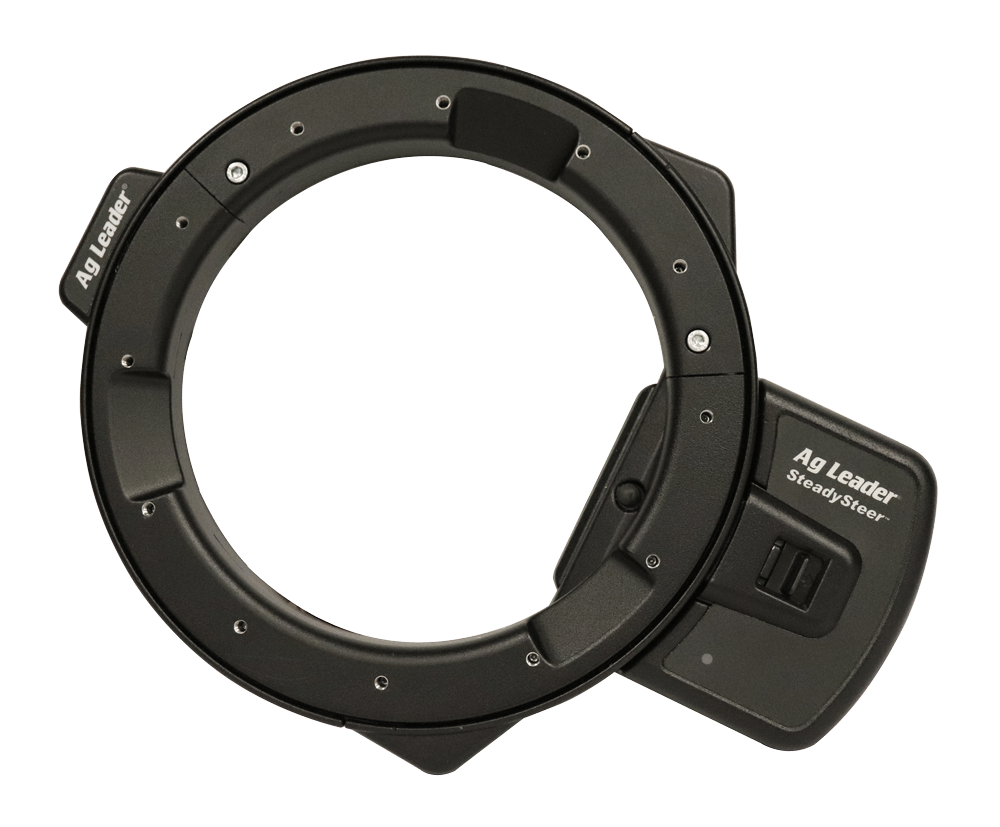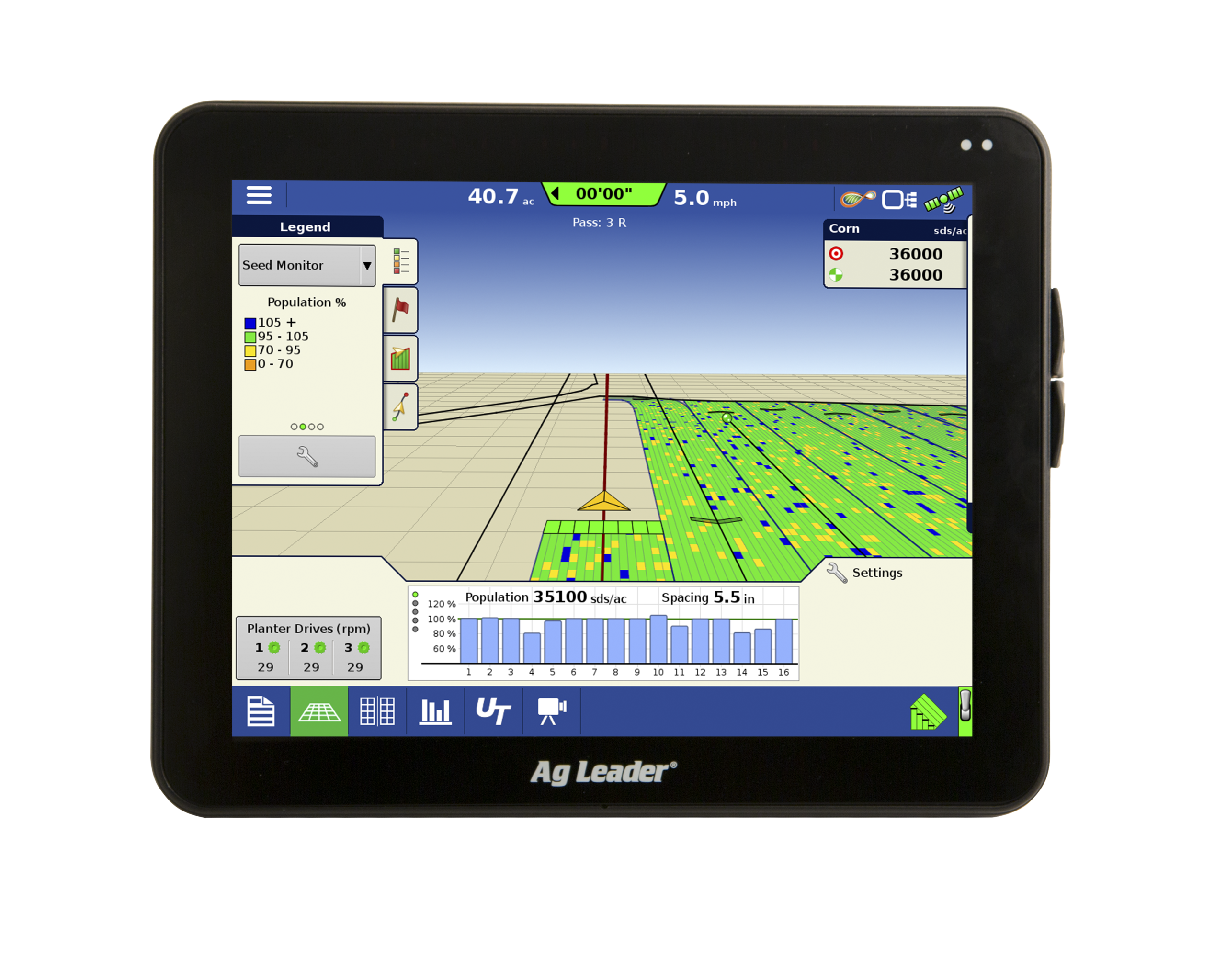 A solution for every farm and field activity
Year-Round Functionality
From planting through harvest, and every field activity in between.
Display-to-Display Communication
Share maps, information and more with other InCommand displays in your operation.
ISOBUS Connectivity
Universal Terminal provides the ability to control ISOBUS-compliant implements. Many controllers are compatible through serial control.
Unmatched Visibility
Get a virtual window into your planter with row-by-row detail for confidence as you move through the field.
Satellite Imagery
Maximize field visibility by using satellite imagery.
View Two Screens at Once
Compare planting maps with live harvest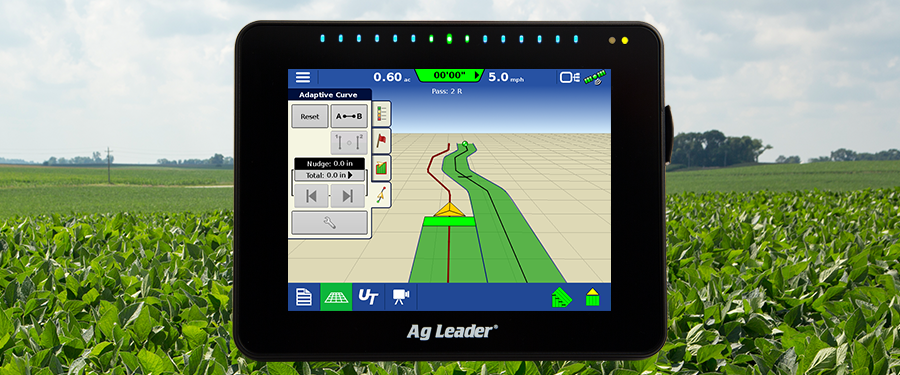 Connect all your InCommand Displays whether working in the same field, different fields, or from one season to the next with DisplayCast. Efficiency in your operation increases when you're connected.
Share between InCommand 1200 displays:
Coverage Maps
Swath Control
Guidance Lines
Yield Summaries
Live Field Stats & Maps
And More
Every Hero Has a Sidekick
InCommand 800 serves as a great second display, and complement to InCommand 1200. InCommand 800 can also be used as a stand alone display on operations that don't require the robust functionality of InCommand 1200.
Download our AgFiniti app and sync your tablet or phone with your Ag Leader devices to view data from home or while you're on the road.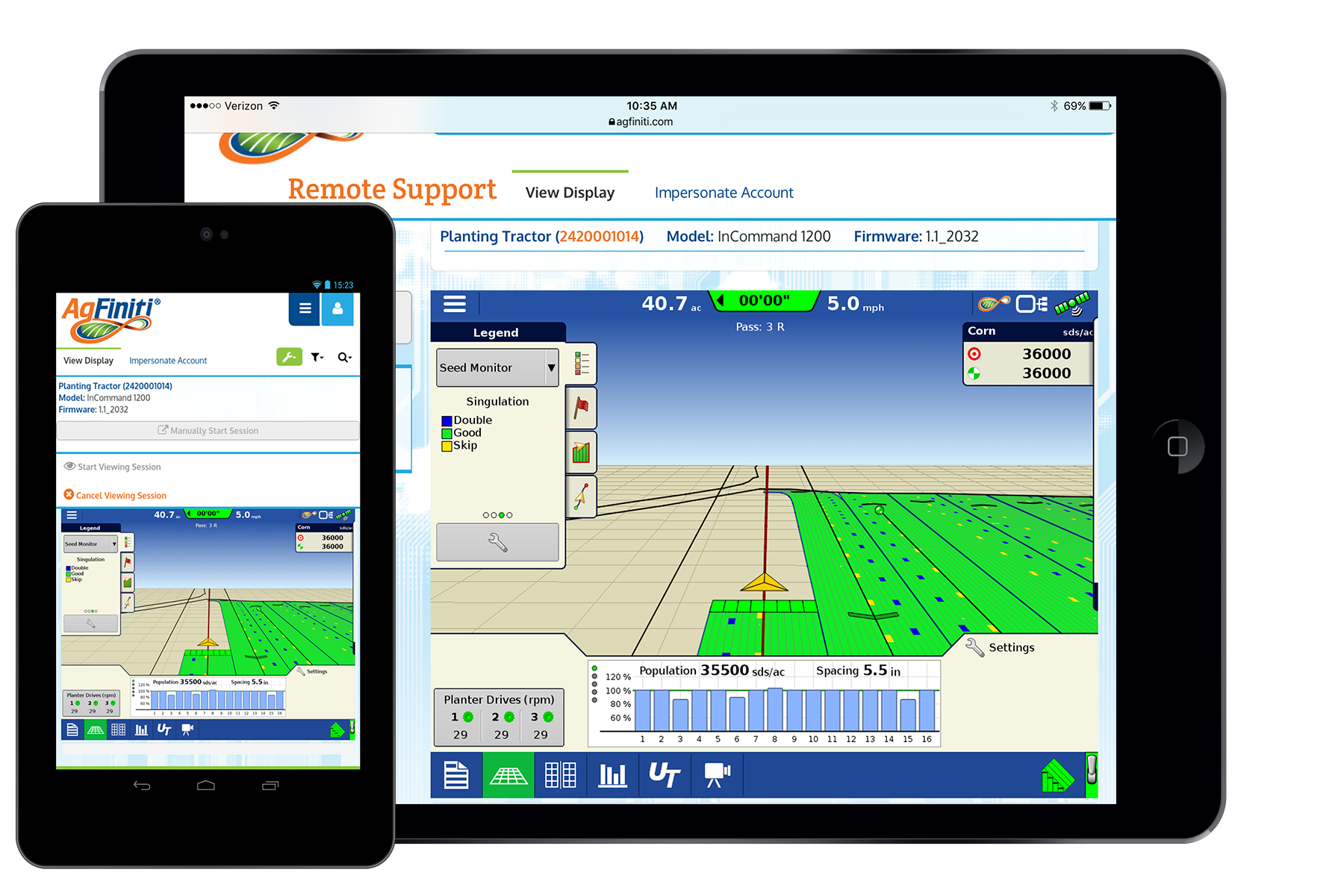 GeoSteer™
Simple. Economical. Accurate. GeoSteer bridges the gap between expensive, full-featured systems and less costly steering systems that don't provide the necessary functionality or level of precision desired.  With GeoSteer, you'll enjoy these features and benefits: Quick, Easy SetupAuto-calibration through the INTEGRA™ and VERSA™ displays makes GeoSteer installation stress-free – even when moving it from vehicle to vehicle.
Real-Time Service
Get customer service from any location!  When you use the remote service feature, GeoSteer can be accessed remotely to diagnose the situation in real time so that you can achieve maximum efficiency in the field.
Guidance Pattern Support
From the most common guidance patterns to the most complex, GeoSteer supports all different types, including custom guidance patterns created with SmartPath™.
Compatibility
GeoSteer supports WAAS/EGNOS, OmniSTAR® XP/HP and RTK. It also supports GLONASS satellites.
High Accuracy
Access to RTK through either a RTK radio or a cell modem allows easy access to CORS and other RTK networks. Need a cellular plan for RTK data? You can get one directly from Ag Leader.
Flex Mode
Maintain the most accurate steering possible with Flex Mode. If your signal becomes temporarily unavailable, Flex Mode will transition to a different differential signal automatically to ensure the best possible steering accuracy. The system will transition back the higher accuracy mode once the original differential signal is restored.
OnTrac2+
Quick, easy "Lock-n'-Roll" installation.
Easily transfer between vehicles.
Superior to friction-design steering systems – eliminates slippage.
Easy to engage/disengage from the display or optional foot switch
Controlled by either the INTEGRA or VERSA display.
Quiet operation
Terrain Compensation components compensate for rolling ground and going through waterways, ditches and over terraces.
Custom install kits available.