We offer a full line of fertilizer equipment featuring many of today's top selling brands.
New Leader:   fertilizer and lime spreaders that are built tough
Duolift TD1200-CB Trailer
Tank: Accommodates 1200 gal. Cone Bottom Tank
Capacity: 16,000 lbs. G.V.W.R.
Step: Fill Step with Safety Railing
Tank Ground Clearance: 32"
Track Width: 75"
Fenders: Tear Drop
Optional Equipment:    
 Light Package
Hydraulic or Electric Brakes
Bolt-on Hose Stand
15 gl. Inductor Stand
Multiple Tire Options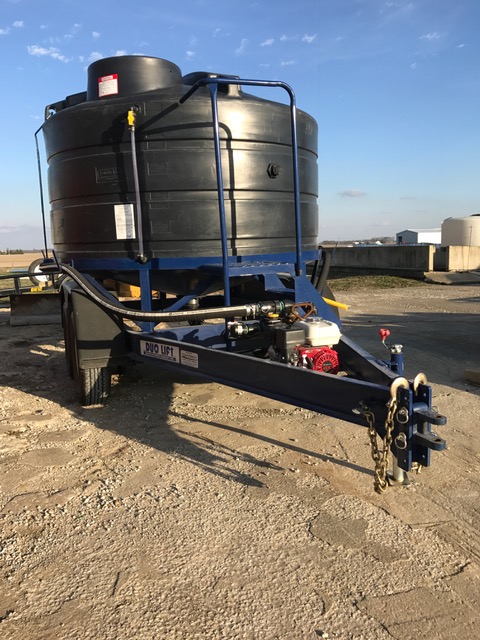 Duolift TD1600-AG Trailer
Capacity: 20,000 lbs. G.V.W.R.
Accommodates: 1600 or 1800 gl. Stainless Steel Tanks
Brakes: Free braking hydraulic surge brakes on front axle only(std.)
Lights: Sealed Beam, DOT approved wiring enclosed in conduit
Wheels: 16.1" x 11" x 8 – 8 Solid Plate Center Disc, 8,000 lbs. cap. Each
Optional Equipment:    
2 or 4 wheel Electric or Vacuum Over Electric Brakes
Multiple Tire Options available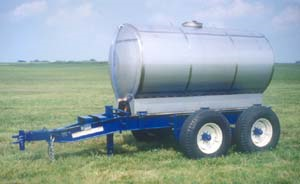 Duo Lift® TD32K Tandem Axle Semi Trailer 
Ideal for those who want to utilize their semi tractors and not add another tandem truck to their fleet. This trailer will carry a 3,200 gallon stainless steel or poly tank. The standard model includes an I-beam main frame, 18' long x 34" wide bed, 22,500-lb. axles, dual radial tires, air brakes (with ABS and auto-slack adjusters), and a Hutch leaf spring suspension. This trailer can be converted to an equipment trailer by adding full decking, rear ramps and a beavertail.