Trimble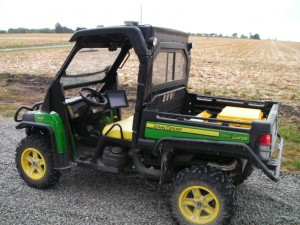 Price a System for Your Operation >>
Water management may be the number one factor that can increase yields dramatically on your farm! Learn how Linco-Precision can provide a Turn-Key solution, from pricing equipment based on your size operation to installing the controls and getting you started...
WM-Topo Survey System
Features
Internal 900MHz or 450MHz radio
440 channel GNSS receiver
Ultra-rugged housing built to withstand harsh conditions
Field-proven Nomad handheld computer with specialized WM-Topo field software
Integrated WiFi and optional GSM cellular modem for wireless data transfer via Connected Farm™
The WM-Topo system can be used to collect survey data for creating project plans and to check accuracies during drainage or leveling projects. Benefits include:
Highly Portable
The WM-Topo system can be taken into areas that are inaccessible to tractor or truck-mounted survey equipment due to poor field conditions or mature crops-allowing you to easily collect survey data by hand.
Fast Payback
The WM-Topo system pays for itself by enabling users to gather topographic survey data year round and in a variety of environments.
Wireless Data Transfer
Topographic data collected with the WM-Topo system can be transferred via USB stick or Connected Farm to Farm Works Software ® or the FmX® integrated display to create a 3D model of the field.
Integrates with Drainage and Leveling Operations
Surface models created from the collected topographic data can be used to install drain pipes with the WM-Drain farm drainage solution or to create a leveling design for use with the FieldLevel II system.
Farm Works Surface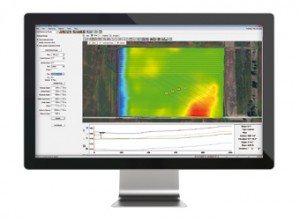 Farm Works™ Surface software is an analysis and design tool for use with the Trimble® WM-Drain™ farm drainage solution.  Surface ensures the optimal placement of tile and surface drains in both surface and subsurface drainage water management projects, helping to drain fields adequately and increase crop yields.
Display 3D topography data with water flow direction arrows and decide where surface ditches or subsurface tile lines should be installed to optimally drain the field.  Utilize preset drawing tools to create mains, parallel lateral spacings, and/or clip drainage lines.  These lines produce a vertical profile so that information can be entered for pipe size, pipe type, phase, minimum depth, maximum depth, and optimum grade.  When the final design is complete, reports can be printed for the operator to show the amount of material required to complete the job.
Completed designs in Surface can be submitted wirelessly to the field using Connected Farm™.  These designs are compatible with the WM-Drain module on the FmX® display and Trimble's 3D machine control technology for precise installation of your pipe or surface ditches.  Use WM-Drain with any type of drainage plow—self-propelled, pull-type, chain or wheel trenchers, ditchers, scrapers, or any other water management implement.
Trimble WM-Drain
The Trimble® WM-Drain™ farm drainage solution is a concept to completion toolset that streamlines the survey, analysis, design, installation, and mapping steps of surface and subsurface drainage. WM-Drain ensures optimal 3D drain placement, which improves crop yields by controlling ponding, optimizing root depth, maximizing planting seasons, and minimizing nutrient loss.