Linco Precision is your new FAST dealer serving Illinois and Wisconsin. We offer a complete line of FAST Sprayers and Applicators, with the parts and service support you expect from Linco Precision.
The 9600 Series Sprayer featured, is a compact sprayer with the flexibility and performance you need. FAST has designed this boom to allow you to stay on your planter tracks and minimize traffic patterns on headlands and field borders. The 90' boom folds to spray at 60' and the 80' boom folds to spray at 40'.
The 60',66', 88' and 90' booms are offered in a compact 10' center section. The 80' and 100' booms are offered in a 12' center section.
Operators praise the compact design of the unit, which is desirable for field-tracking to minimize crop damage. This, along with FAST's field-proven, industry-leading boom ride and short-coupled trailer, has made this sprayer a favorite among operators.
Short-Coupled Design
The 9600's short-coupled, high clearance trailer, with one of the shortest hitch-pin-to-axle lengths in the industry, provides superior tracking and minimized crop damage.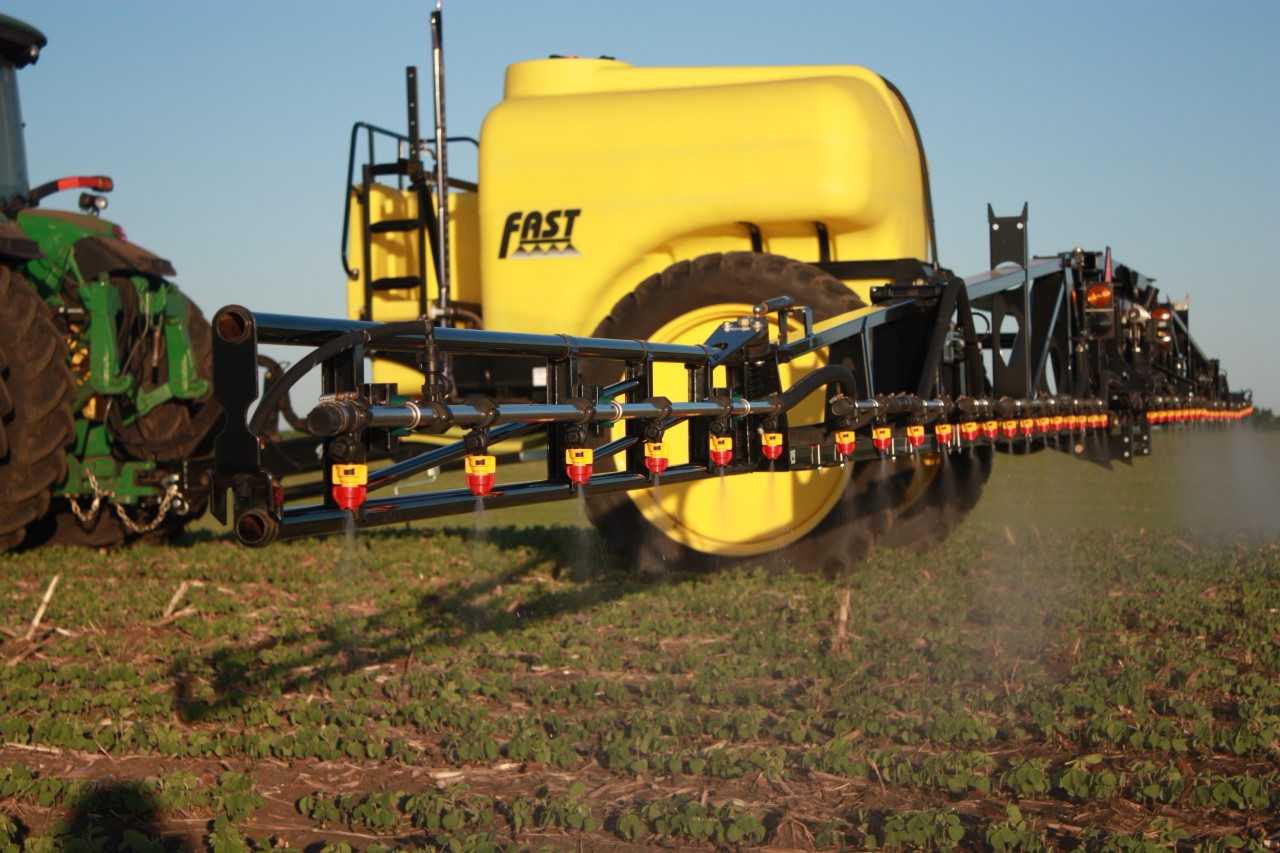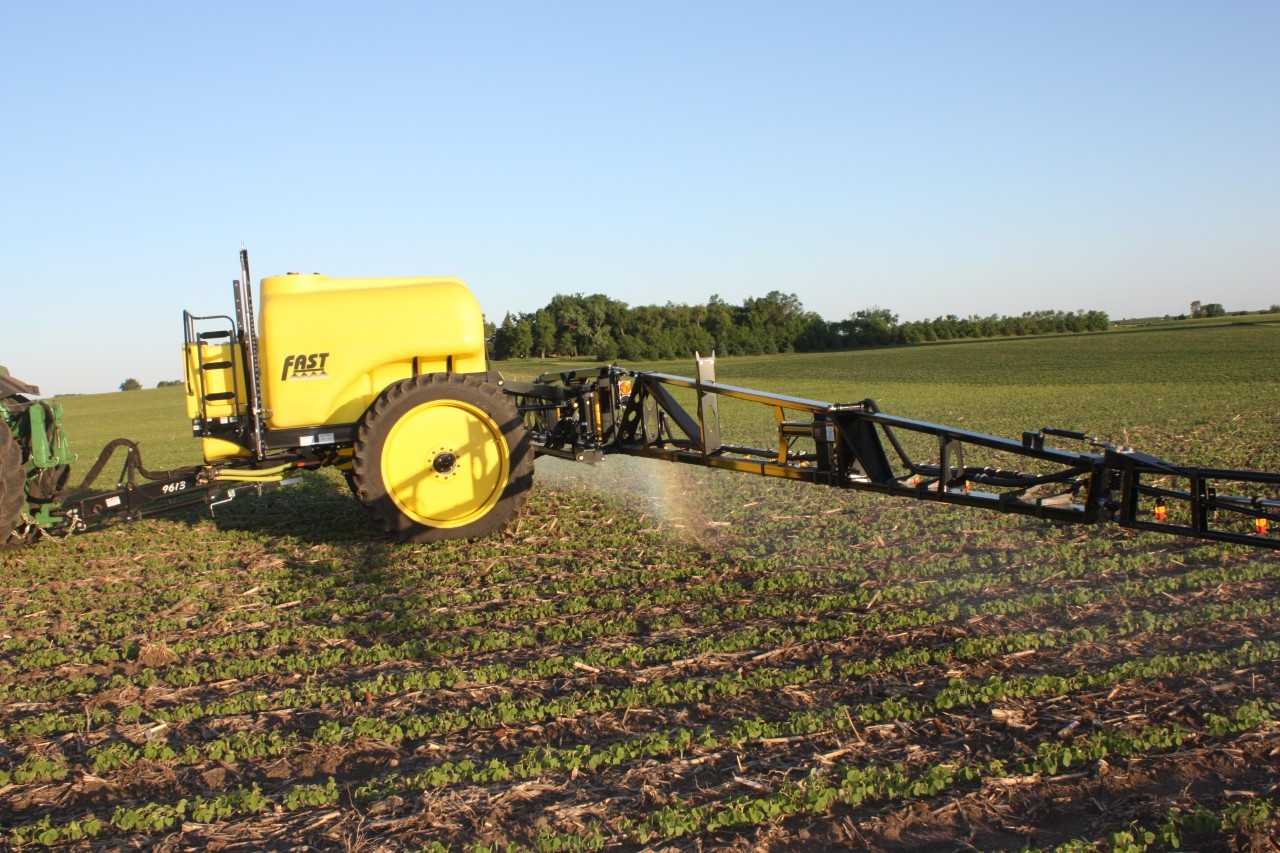 Industry-Leading Boom Ride
FAST's field-proven, hydraulically-accumulated, center-pivot center section isolates the boom from the trailer and dampens any rough terrain. This provides level boom heights and excellent chemical coverage for weed kill.
Boom Flexibility/ Decrease Traffic Patterns
Minimizing your footprint in the field and keeping consistent traffic patterns helps increase yield. Therefore, FAST has designed its 80' boom to fold and spray at 40' as well as a 90' boom that folds to spray at 60' to help stay on your planter tracks on endrows and field borders.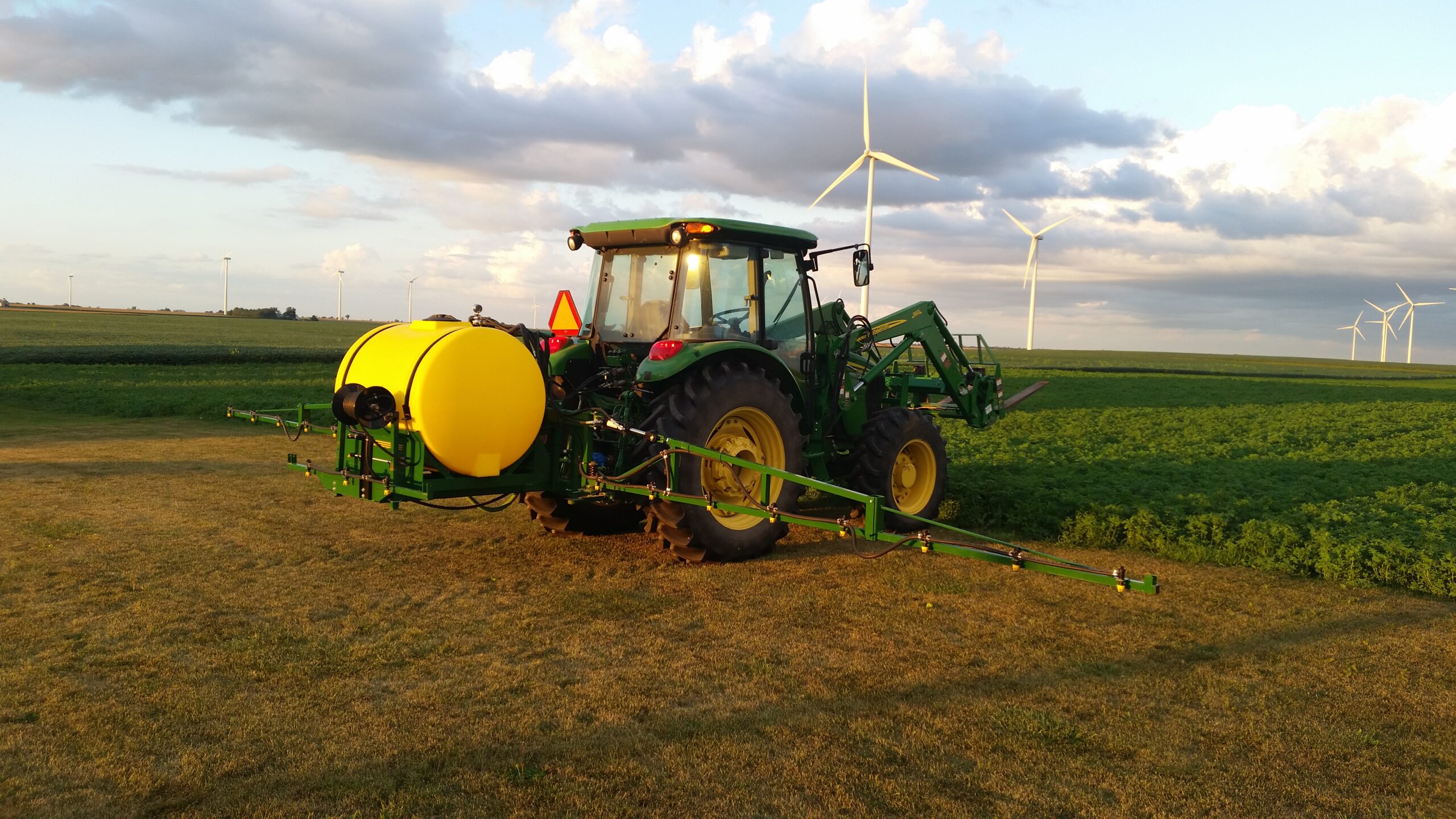 STANDARD FEATURES
FAST "Stealth" Tank Design - U.S Patent #7,585,000 1050 or 1350 gallon capacities.
offers a low center of gravity and a large troughed sloped sump with excelent cleanout which will keep the pump primed on long slopes.
Breakaway with fore and Aft Movement - Increase Durability and lighter weight with DOMEX @Steel.
Adjustable Axle Position and Width - All FAST trailer sprayers have an adjustable axle receiver, movable from the middle
position forward 9" to further improve tracking or, backward 9" to provide a more stable ride.
100 Gallon Rinse Tank and operator friendly fill platform.
Ace Hydraulic 150-206F (60-66') oe Ace Hydraulic 205 - 304F (80-100') pumps standard with an overspeed protection valve.
Powder coat Paint - FAST's new Automated fie stage wash powder and powder coat paint line provides a consistent process that gives our steel durable, attractive finish.
Quality in the Details - FAST's commitment to qulity shows up in details.We Improve the life of our product by using DOMs and greaseable pins in highly corrosive areas, which leads to a longer-lasting, higher-quality product.
KEY OPTIONAL FEATURES
380/90R46 Tires - Singles or Duals (also offered in 320/90R46 Duals), reduce soil compaction,Spacing Options of 62-120",80-120" and 88-132".
Electronic Sight Gauge - Provides a more accurate measurement to allow more efficient chemical management(1350 gal tanl only)
Hypro Cleanload eductor - Quick and easy way to mix chemical
Electric fenceline Nozzles - Increase the Weed kill on the filed borders from the convenience of your cab.