Nurse Equipment
Duo Lift® Liquid Fertilizer Nurse Trailers
Duo Lift designs and manufactures a complete line of trailers for the fertilizer industry. Models are available to accommodate most brands and sizes of liquid fertilizer tanks, both poly and stainless steel. Our most popular sizes include: 1000, 1200, 1600, 3200 gallons. Other sizes are also available. Duo Lift can supply the trailer only, or complete units with tanks, tires, pumps, and plumbing kits.

Transport Models
TD1200CB Series
TD1700CB Series
TD1200/1700CB Stretch Series
1000 Gallon Nurse Trailer
1200 Gallon Nurse Trailer
1600 Gallon Tandem, Poly Tank
1600 Gallon Tandem, Stainless Tank
3200 Gallon Tandem, Semi Trailer

Field Use Models
SN1000
SM1450
SM2200
SLB2900
SLB3400CB
DS Series - 4 Wheel Steer
Pull Between Field Cart

Temporary Storage
Mid-State Model 8660 Tanks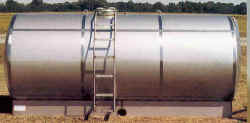 The Model 8660 round construction and full length stainless sills, 12 ga. shell and 12 ga. heads. Sizes range from 1,600 to 3,300 gallons. Many other shapes and sizes available.
Mid-State Model 8670 Tanks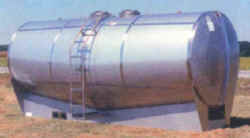 The Model 8670 tank features round double conical construction for complete drainage. 12 ga. shell and heads with 10 ga. full baffles and stainless steel sills full length. Available in, one, two or three compartments. Available sizes are 1200, 1600, 2000, 2400, 2950, and 3200 gallons.
Mid-State Model 8775 Tanks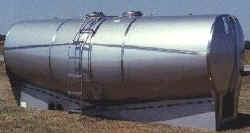 The Model 8775 features its "Low Profile" due to the elliptical shape; manufactured only by Mid-State Tank. Capacity available from 1600 - 3200 Gallon.